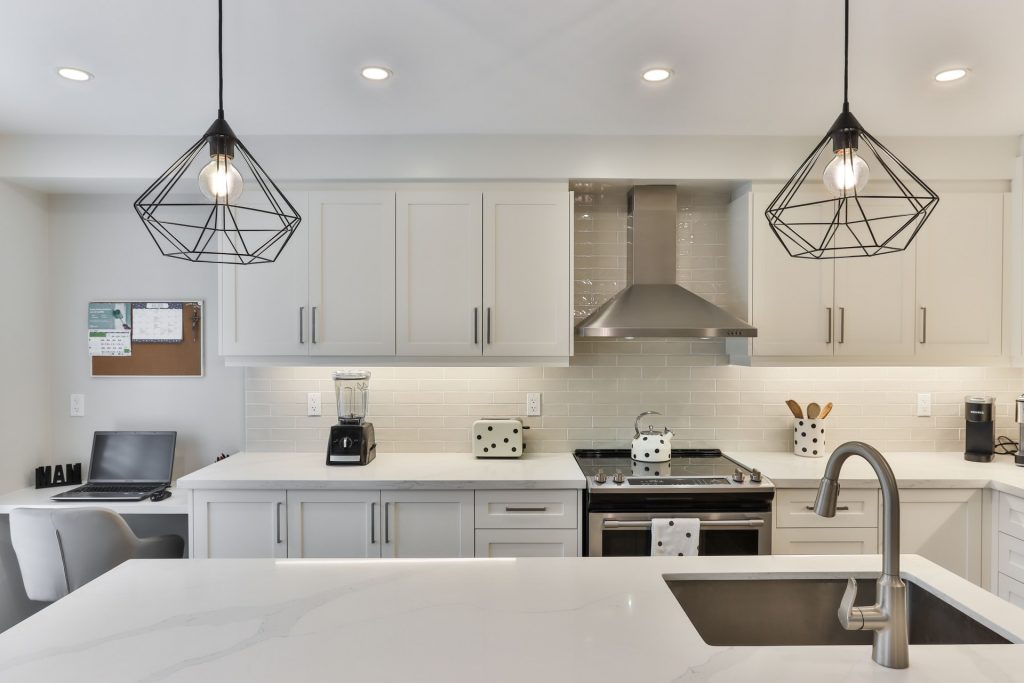 Guess what time it is! It's time for you to buy yourself some new kitchen cabinets. Why? The answer is easier than you think. If you haven't upgraded your kitchen in the last 20 years, we're going to bet you'll probably relate to the following points. So, buckle up and get ready to take your new kitchen renovation into consideration.
Out of Space
If you've been living in the same house for a long time or the cabinets are out of date, you're probably out of space. This happens to the best of us. Kitchens tend to build up a collection of appliances and cooking tools that we run out of room for.
Sure, you could get rid of a bunch of them, but they all have their place. During your big cooking stints when holidays are around, all of those tools get used. Why get rid of them and lose out on your ability to cook comfortably when you could expand and make room to accommodate them? Don't force yourself to give up on something you love. Treat yourself to an investment instead.
Falling Apart
The unfortunate thing about a lot of old cabinets is that they were not often made to last. If your cabinets were installed before the turn of the century, there's likely more than one way they're falling apart.
Cabinets falling apart often takes the form of cheap coatings peeling off, wood splintering, breaking, splitting, or joints losing their strength. If your cabinets are wobbling, drawers won't open and close right anymore, or cabinet door hinges are beginning to tear from the wood, it's time for a do over.
Discount Kitchens only sells quality cabinets that are made to last far into the future. Our cabinets are assembled right here in Canada using not one, not two, but three methods. The different pieces are connected using wood grooves, screws, and wood glue. This ensures a solid connection that doesn't give out in just a few years. Our cabinets can take quite a bit of wear and tear, not giving up easily.
Kitchen Renovations
If your kitchen hasn't seen any upgrades in the last 20 years, there's a good chance you need more than just new cabinets. Get rid of your torn and dented vinyl flooring. Put on a fresh coat of paint. Upgrade your appliances so you can actually enjoy using your kitchen again.
If you can only invest in one change, however, put your focus on the cabinets. They're what make up most of your kitchen. A set of new cabinets can take your kitchen from outdated and worn out to fresh and new. This is especially valuable if you're planning to sell your house or rent it out. The visual upgrade of replacing the cabinets will add many times the price of the cabinets to the overall value of the home.
Affordable and Quality
When it comes down to it, Discount Kitchens isn't the best choice just because we're local to Toronto. Discount Kitchens is the best choice because we offer high quality cabinets for an incredible price. Compare our products to similar products from big name brands.
Give us a call if you have questions about our products. We love helping our customers achieve the kitchen they deserve.