Basement Kitchen Cabinets Toronto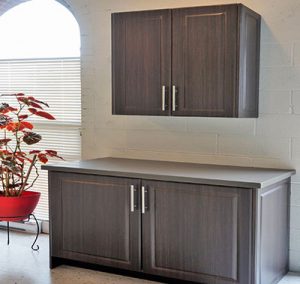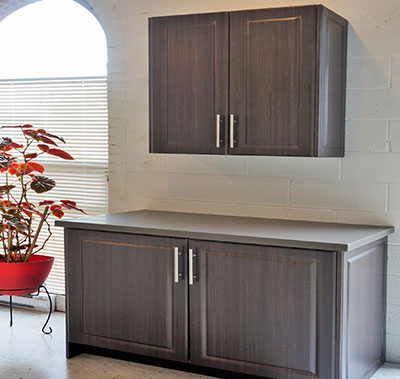 If you've got a basement kitchen, you know as well as I do that it can get neglected. Of course you'd much rather put the money into remodeling the main floor kitchen. After all, that's the one everyone sees all the time, right? That's the one that gets the most action when it's time to cook dinner, right?
Maybe so, but that doesn't mean your basement kitchen should be left to age ungracefully behind closed doors. Give your basement kitchen the attention it deserves. Give it the upgrade you deserve!
With as easy as it is to let a basement kitchen get left in the dust, yours may not have been updated in decades. Even if your cabinets are still functioning, if they look like they're from the seventies, it's time to replace them! Discount Kitchens has a large variety of design and style combinations to choose from. At least one of them is bound to do your basement kitchen justice.
Choose From A Number of Designs
Discount Kitchens offers a variety of design choices for our cabinets. What exactly is it that we have to offer? Let's take a look!
Shaker cabinets: Shaker cabinets are a classic design. Their signature is a thin center panel framed by four sides. The center panel looks sunken in and gives your cabinets some variance in depth, leading to a more dynamic looking kitchen.
High gloss cabinets: Getting cabinets of any design with a high gloss finish is sure to make your kitchen shine. The coating leaves your cabinets looking bright and sleek.
Raised panel cabinets: These cabinets are similar to shakers in that their door's center panel is separate from the door's frame. However, as the name suggests, the center panel is raised, instead of sunken in, so that it's level with the rest of the frame. This leaves a decorative groove between the cabinet door's frame and center panel.
How to Upgrade Today
Whether you're looking to update a kitchen in a basement suite or buy cabinets for a personal bar for your entertainment area, we've got all the cabinets you need! Come check them out in person at our Toronto showroom or give us a call or email with your questions and we'll be glad to help!
Discount Kitchens is dedicated to our customers and would love to help you pick the right cabinets for your needs!
CONTACT US
We cannot say enough about the service we received from discount kitchens. As we were on a tight budget and with Adam's help (he has the patience of a saint) we have a new kitchen we always wanted. We could not believe that we could get a kitchen we wanted at an affordable price. With no hesitation we would recommend discount kitchens to our family and friends.

Sue Mottra


May 4, 2019